Nutrition Services in Sandusky, OH
Let Sandusky Wellness Center Get Your Nutrition on Track!
If you're a Sandusky, OH resident looking for professional help to improve your nutrition, Sandusky Wellness Center is here to lend a helping hand. The fact is, the foods you choose to eat each day have a significant effect on your health. It is often hit home that ample exercise is the secret to leading a healthy lifestyle, though many of us forget that proper nutrition is just as important. And when we combine the two, we lay a stable foundation for a healthy lifestyle – today and in the future. Nutrition isn't just about eating foods to help you lose weight. Instead, having a good grasp on nutrition safeguards you from becoming overweight, and dramatically reduce your risk of developing chronic sicknesses such as cancer and heart disease. When we explain to our patients that we can help them lose weight, gain healthy skin, reduce bloating and inflammation, as well as ward off sickness, they expect us to give them a magical pill. What we give them instead, is much more powerful: An understanding of how to feed their body to promote optimal health.
Standard Process Products Can Help Aid Your Nutrition
At Sandusky Wellness Center, we are excited to offer Standard Process nutritional supplements and various other products to aid you on your journey to a happier, healthier lifestyle. We can't recommend Standard Process enough, as they are true innovators in the world of nutrition. By incorporating their whole food philosophy into your meal regimen, your body can begin functioning at peak performance and properly enhance its natural resilience. Kick-start your nutrition by investing in Standard Process supplements. With over 160 whole-food supplemental products to choose from, you're sure to find something (or a few things) you'll love. As a company that has been dedicated to making high-quality and nutrient-dense therapeutic supplements for three generations, you can count on Standard Process to provide you with clinical solutions that deliver complex nutrients just as nature intended. These products are easy to implement into any nutritional program, and many may become the foundation of your health journey.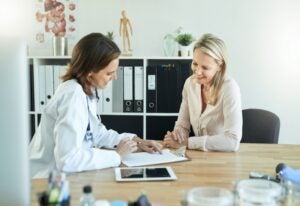 Get Your Vitamins the Right Way!
Eating whole foods is the absolute best way to get your vitamins, which is why proper nutrition is so crucial to our overall health. At Sandusky Wellness Center, we understand life happens, and sometimes it's not easy to stay on a healthy eating regimen. We have discovered that the best way to help our patients develop the understanding and skills to incorporate conscious, healthy eating practices day-to-day, is to create a personalized nutrition program tailored to their individual needs. Every patient is unique, which will make their nutritional needs look different than those of other patients. By implementing a truly customized nutrition program for our patients, we can improve the quality of their life one healthy choice at a time. If you are interested in learning more about Standard Process' high-quality dietary supplements or want to see how a comprehensive nutritional program can enhance your life, don't hesitate to contact us to our Sandusky, OH clinic to get started. We look forward to accompanying you on your journey to optimal health.
Contact Sandusky Wellness Center Today to Set Up Your Nutritional Consultation!    
Why Choose Us
Our Approach to Healthcare
Chiropractic and Medical Care
Our Experience
We Have Fun
Family Atmosphere
You Don't Have To Wait Long