Bioidentical Hormone Replacement Therapy in Sandusky, OH
Reliable Hormone Therapy at Sandusky Wellness Center
At Sandusky Wellness Center, we provide bioidentical hormone replacement to Sandusky, OH residents. Our body's hormones control most of our everyday bodily functions. When this internal communication system is thrown out of balance, it can have a significant impact on your overall health. Our team wants to help you receive the hormone therapy you need to feel your best self. Whether it's a solution for menopause or you require hormone replacement for another reason, our skilled and compassionate team can help. Learn more about our bioidentical hormone replacement therapy and how our wellness clinic in Sandusky, OH, can help you get back to being you.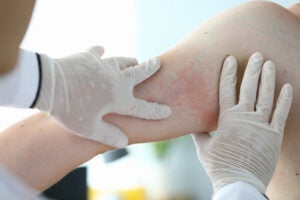 The Significance of Bioidentical Hormone Replacement Therapy
The body's hormones serve as a highly-efficient internal communication system that sends messages to our cells in various parts of the body. They are responsible for coordinating everything from growth and digestion to our mood, appetite, immune function, and libido. If our hormones become out of balance, even slightly, it can cause complications to our health and general well-being. To combat symptoms and other adverse health results from imbalanced hormones, bioidentical hormone replacement therapy is seen as a time-tested and viable solution. Don't rely on at-home hormone "solutions" to guide you through hormone therapy. Our professional team offers bioidentical hormones that are human-made with the same molecular and chemical structure to match the hormones our body naturally makes. This allows them the ability to stimulate receptors throughout the body and perform the necessary jobs of human hormones.
How Does the Process Work?
Bioidentical hormone replacement therapy is intended for those patients needing a healthy supply of estrogen, progesterone, or testosterone to support imbalances as well as transitional journeys. Our state-of-the-art hormone treatments include a comprehensive look at a patient's hormone levels, health history, and unique needs for requiring hormone replacement. Our professional team will gather this information in as much detail as possible to ensure we develop a treatment plan that addresses your hormonal issues. Your treatment plan may include anything from creams and lotions to injections, gels, or tablets. The method and overall length of treatment depend on your individual wants and needs. While some patients find they only need hormone therapy until their symptoms subside, many patients require long-term or indefinite hormone therapy to feel their best. You can have peace of mind knowing our professional team will be there for you every step of the way, no matter the duration of treatment.
Patient Safety is Our Top Priority
When you rely on Sandusky Wellness Center for bioidentical hormone replacement therapy, we always take the proper measures to ensure your safety. Though hormone replacement is a critical solution for many people experiencing imbalances, it is not the best option for everyone. Before delivering treatment, we will ensure this method is the best for you and your body. Like with anything, if you are not a proper candidate for this treatment, you may be subject to adverse symptoms such as potential weight gain, headaches, mood swings, and more. We'll take a look at your health history and your need for bioidentical hormone replacement therapy to determine the extent of treatment. When properly administered and monitored in a professional clinic setting, hormone replacement can be used – safely – and for a lifetime.
The Benefits of Bioidentical Hormone Replacement Therapy
The benefits of bioidentical hormone replacement therapy are plentiful. Some of the most substantial reasons our Sandusky, OH wellness clinic offers this hormone therapy to our patients include the following:
Personalized dosages tailored to your unique needs
Safe and professional delivery method
Ongoing professional lab testing and monitoring
Support from a team of board-certified professionals
Effective and secure way to treat menopause and andropause symptoms
Forego the risks associated with synthetic hormones
It has been shown to help with several conditions, such as memory loss, mood swings, fatigue, headaches, depression, low sex drive, hair loss, weight gain, and more
Why Choose Sandusky Wellness Center?
When you choose Sandusky Wellness Center, you'll receive hormone therapy that works precisely as nature intended. We never want you to have to rely on amateur services or at-home solutions when it comes to something as important as hormone therapy. Our bioidentical hormone replacement therapy and compassionate staff in Sandusky, OH, are here to support you every step of the way. Contact our wellness center today to set up a free consultation or schedule your appointment.
Why Choose Us
Our Approach to Healthcare
Chiropractic and Medical Care
Our Experience
We Have Fun
Family Atmosphere
You Don't Have To Wait Long