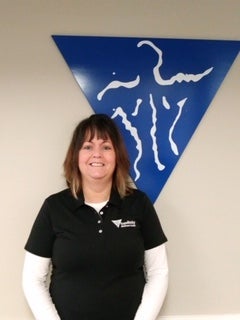 Tricia Michael, Physical Therapist
Tricia received her Physical Therapy degree from the University of Toledo in consortium with the Medical College of Ohio in 1994.
Therapy areas of expertise:
Kinesiotape Technique
Integrative Dry Needling
Osteoporosis program
Neuropathies
Functional Capacity Evaluation
Specialties:
Headaches
Neck pain
Lumbar pain
Sports injuries
Extremities
Work comp injuries
Pediatrics
Geriatrics
Tricia and her husband have three children and two dogs. In her spare time, she enjoys family boating outings and snowmobiling as well as cheering on Ohio State.
Why Choose Us
Our Approach to Healthcare
Chiropractic and Medical Care
Our Experience
We Have Fun
Family Atmosphere
You Don't Have To Wait Long