Sports Injury Treatment Specialists in Sandusky, OH
Our team here at Sandusky Wellness Center doesn't want you to be held back by a sports injury. Start performing to your full potential once again by taking advantage of our sports chiropractor's services.
Our professional physical therapy trainers can help you discover the best treatment for your sports injury to start your healing process and deter any further complications that may arise in the future. Sprained ankles, strained or injured knees, concussions, and muscle soreness are just a few of the most common injuries that often occur.
We want to assist you in getting back on the field, court, rink, or fairway as quickly as possible, so don't wait to give the Sandusky Wellness Center a call.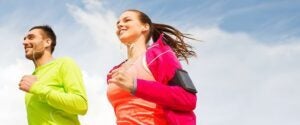 Treating your sports injuries effectively
At Sandusky Wellness Center, we believe taking care of your body physically is one of the most important parts of healthcare.
When you visit us with a sports injury, we make it our priority to find a healing process for you that is as fast and effective as possible. Whether it's physical therapy, surgery, or medication, our sports chiropractor can determine the best route to your swift recovery.
Your initial consultation with Dr. Winnestaffer will be followed by examinations or procedures to identify the exact reason for your pain. (We will also administer emergency care if your injury requires it.) We will then schedule another appointment with you to explain your test results and create a plan for the best form of treatment. Our sports chiropractor will then administer your recommended treatment, continuing to do so until we achieve the most successful results possible. Our primary goal is to help you move past your sports injury and get you playing again.
Start your sports injury treatment today
Ignoring an injury can lead to much more serious damage later in life. Our doctors and therapists at Sandusky Wellness Center believe it's much better to deal with your sports injury right away and avoid any risk of severe pain and future impairment. Start your healing process today by giving us a call.
We'll work with you to find the most convenient time for your free initial consultation with Dr. Winnestaffer. Our waiting times are short, and our check-in process is hassle-free, so you don't have to wait to get the assistance you need. All our staff members are highly trained and knowledgeable, and we're always happy to answer any questions you may have along the way. We treat children as well as adults, so your entire family can visit our facility.
Our outstanding team at the Sandusky Wellness Center knows you want to start playing again as soon as possible, so visit us soon to start treatment on your sports injury. We are fully committed to providing dedicated, quality service to help you enjoy a healthy, pain-free lifestyle.
Why Choose Us
Our Approach to Healthcare
Chiropractic and Medical Care
Our Experience
We Have Fun
Family Atmosphere
You Don't Have To Wait Long