Trusted Knee Pain Treatment in Sandusky, OH
If you experience pain while pressing on the knee joint, then you know too well that getting up from sitting or trying to sit down can be difficult. Knee pain can be a persistent inconvenience and a debilitating affliction. For many, it's also treatable. At Sandusky Wellness Center, we offer residents in Sandusky, OH and the surrounding areas a wide selection of chiropractic and medical care to help resolve knee-related injuries and conditions of all kinds. We combine our years of specialized knee experience with the latest tools and procedures in the field to give our patients highly-personalized treatment programs that really work. Don't let knee pain keep you from doing what you love — work with our professionals at Sandusky Wellness Center for Ohio's best knee treatment. Contact our office to schedule a free consultation today!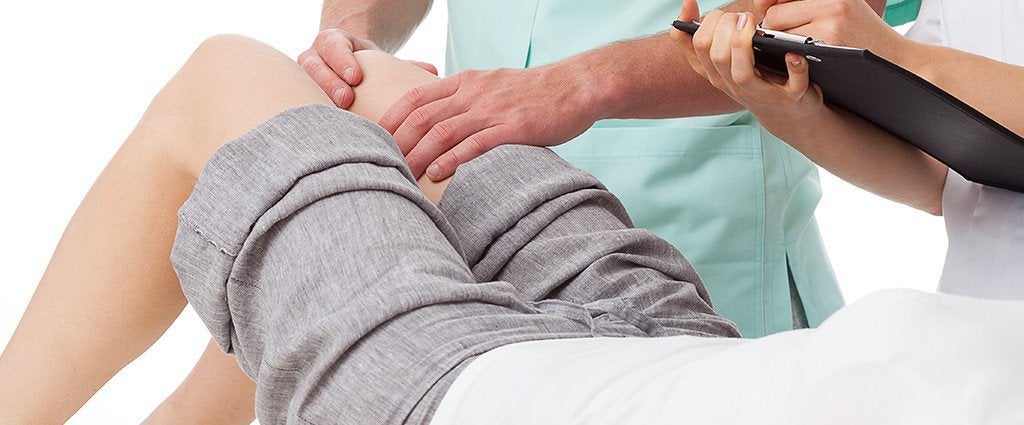 About Knee Pain
The knee is a complex joint with several sounding tendons, ligaments, and muscles that make it work properly. When a patient is suffering from knee pain, it could be due to damage sustained in any of the aforementioned components of the knee, as well as the cartilage or bone itself. That's why when it comes to a knee injury and knee pain, there is no one-size-fits-all treatment. The condition must first be accurately diagnosed, and then a personalized treatment administered based on the patient's needs and level of pain. At Sandusky Wellness Center, we address knee issues on a specialized, person-by-person treatment basis to make sure you get the help you need.
Knee Pain Treatment and Sandusky Wellness Center
For knee injuries and persistent pain of all shapes and sizes, our medical and chiropractic professionals at Sandusky Wellness Center can help. We combine our years of knee-specific experience with today's leading technology and procedures to develop a personalized treatment plan for each and every one of our patients. Our services can alleviate your knee pain by:
Re-aligning the knee joint
Reducing and even eliminating pain and swelling
Increasing the strength of muscles around the knee to avoid future problems
Increasing flexibility
Don't let knee pain control your life. Take the first step down a pain-free path with our specialized treatment programs at Sandusky Wellness Center.
Contact Our Office Today!
For a completely free consultation to discuss your knee pain and the steps our medical professionals can take to help you, call our wellness center at (419) 625-8085 to schedule a free consultation today! We are available during normal business hours to answer any questions you have about our services.
Why Choose Us
Our Approach to Healthcare
Chiropractic and Medical Care
Our Experience
We Have Fun
Family Atmosphere
You Don't Have To Wait Long